Investing in a property in Mississauga is not just about finding a place to call home; it's also about securing a future that includes quality education for your family. The correlation between the educational quality of schools and property values is undeniable. Therefore, understanding the landscape of Mississauga's top schools can significantly influence your real estate investment decisions.
The early years of a child's life are crucial for their development, and the environment they experience plays a significant role in shaping their future. Choosing the right school for your child goes beyond academics; the location and overall environment also contribute significantly to their well-being and growth. Here are five key points to consider:
Academic Excellence: A strong academic foundation is essential for future success. Look for schools with proven track records in academic achievement and standardized test scores.
Nurturing Environment: A positive school environment fosters a sense of belonging and encourages social and emotional development. Consider the school's culture, student support systems, and opportunities for extracurricular activities.
Holistic Development: Education should extend beyond academics to encompass physical and emotional health. Explore the school's facilities, sports programs, and wellness initiatives.
Community Connection: A strong sense of community fosters collaboration and engagement. Look for schools with active parent-teacher associations and opportunities for family involvement.
Strategic Location: Location plays a vital role in accessibility and convenience. Consider the distance from home, access to public transportation, and the overall safety of the surrounding neighborhood.
By carefully considering these factors, parents can make informed decisions about their child's education and choose a school that provides a strong foundation for their future success. The right school will not only equip them with knowledge and skills but also nurture their social, emotional, and physical well-being, setting them on a path towards a fulfilling life.
Top 5 Schools in Mississauga: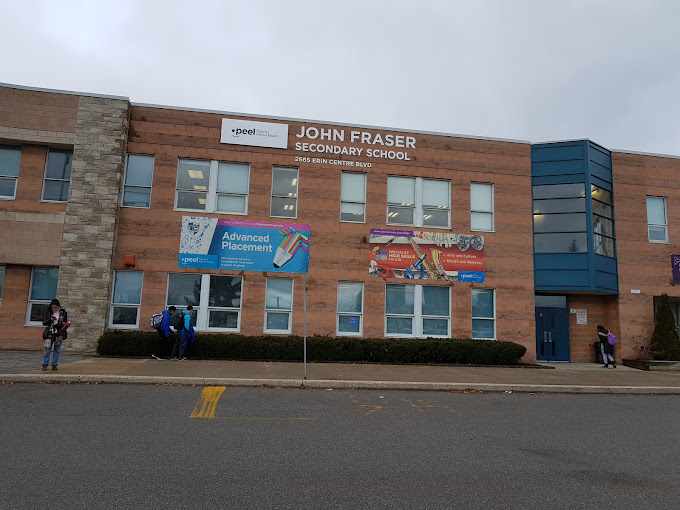 John Fraser Secondary School: Recognised for its academic excellence, John Fraser Secondary School has consistently secured a spot among the top educational institutions in Mississauga. With a robust academic curriculum, dedicated teaching staff, and a plethora of extracurricular activities, this school in the desirable Erin Mills neighbourhood is a strong magnet for families seeking quality education. The area's attraction lies not only in the school but also in the presence of affluent families, well-maintained parks, and convenient access to major highways.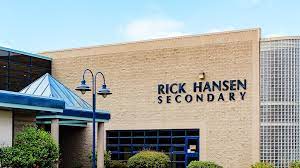 Rick Hansen Secondary School: Emphasising STEM education, Rick Hansen Secondary School stands out for its innovative approach to learning. Situated in the evolving Meadowvale Village neighbourhood, this school offers students access to cutting-edge programs and resources. This area is a blend of established communities and newer developments, attracting families interested in progressive education within a growing community.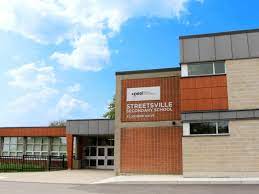 Streetsville Secondary School: Nestled in the charming Streetsville neighbourhood, this school offers a unique blend of academic excellence and a focus on arts and culture. Known for its strong foundational academic programs, Streetsville Secondary School contributes to the historical allure of the area. The neighbourhood boasts quaint streets lined with heritage buildings, exuding a vibrant community atmosphere.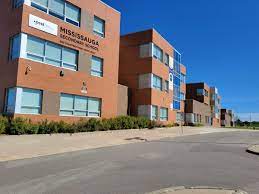 Mississauga Secondary School: Renowned for its diverse student body and inclusive educational programs, Mississauga Secondary School offers a dynamic learning environment. Located in a diverse and culturally rich area, this school caters to students with various interests and backgrounds. The neighbourhood's diversity contributes to a unique and inclusive community atmosphere.

Lorne Park Secondary School: With a strong emphasis on academic achievement and a variety of extracurricular activities, Lorne Park Secondary School is highly regarded in Mississauga. Situated in the affluent Lorne Park neighbourhood, this school attracts families seeking a blend of quality education and an upscale community lifestyle.
Choosing a home near these top schools can significantly impact not just your child's education but also the value and desirability of your property in Mississauga. Understanding the educational landscape and its impact on real estate can be a pivotal factor in making informed decisions for your family's future.
Investing in Communities with Top Schools: A Wise Real Estate Choice
Investing in real estate within the vicinity of esteemed schools reaps several advantages that extend beyond mere academic standing.
Elevated Property Values: Properties nestled in areas housing exceptional educational institutions frequently witness accelerated appreciation in value owing to heightened demand. This is particularly true for areas renowned for their top-tier schools.
Enhanced Rental Prospects: Investors have the advantage of attracting discerning tenants seeking quality residences proximate to prestigious schools. Such demand often leads to the ability to charge higher rents and maintain a consistent tenancy.
Cultivating Engaging Communities: Localities hosting esteemed schools often nurture a thriving community spirit, fostering a better quality of life. Families residing in these areas tend to be actively engaged in various community events and create a nurturing environment for children.
Selecting the Ideal School and Neighbourhood:
While school rankings offer valuable insights, making an informed choice involves considering individual preferences and requirements. Commute times, availability of extracurricular activities, and the overall atmosphere of the neighbourhood should weigh heavily in decision-making.
Acquiring an understanding of the top schools in Mississauga equips real estate investors and families with the requisite knowledge to make judicious decisions. Balancing academic excellence with the essence of the community enables them to select a location that not only guarantees superior education but also fosters growth, opportunities, and a prosperous future.